Life seems to be speeding up and if you don't pause every so often to check in on your progress and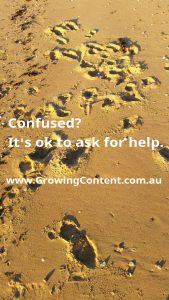 direction, whether in health, relationships, business or, most importantly, you, one day suddenly you'll notice you are way off track, even lost.
Start by considering where you are at now.  You might find it easier to score yourself out of ten for each focus area e.g. business, or an element of business such as profit, health, your personal growth.
Next, look back over the past 6-12 months considering what you did well, and not so well.  This is not a time to beat yourself up!  Learn from your successes as you'll want to duplicate them.
As for the results you are less than thrilled about, take time to consider why (Put that stick away! And there's no point blaming anyone else – it's your life, your choices. Yes, ouch!):
Were your goals unclear?  Not written down, visible, measurable?
Were you unrealistic in what you could achieve in that time frame with those resources/skills?
Was it on your list because someone else said it should be, and honestly, it really didn't match your values or vision for your business or lifestyle?
Did head trash get in your way?  Negative self-talk, self-sabotage, fears and doubts etc. What help do you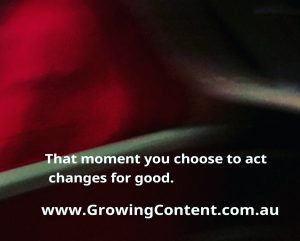 need to clear that out of your way? To shift old habits and thought patterns?
Looking forward, what is it you really want?  The clearer you are, the easier to plot your action steps. Sure you'd love to be happy, but what specifically creates that happy feeling in your body? I'm happy volunteering in an orphanage in a Kenyan slum.  That might not be your thing. (If it is, come with me next year!)  You might love a successful business. How specifically will you know when it is "successful"?  Is it a profit dollar amount or the number of weeks holidays you can take?
Realistically, what needs to happen in the coming year, starting now, to keep you on path to what you desire?  Looking over your answers about the past 12 months, what you can do differently next time, so you do get the results you want? What do you need to activate?  What do you need to liberate?  What do you need to elevate? What do you need to automate?  Sometimes we need to stop to make room for the new or to change direction. Be specific, and give yourself start and end times, if appropriate.  Put them into action in the present, diarising and setting visual reminders up.
What support will you need?  That may be someone to delegate administrative tasks, bookkeeping, marketing etc, or a business coach to teach you strategies and structures, and/or a mindset coach to help you clear head trash blocking your path, so you feel successful on the inside too. Regain your zest for life's adventures and challenges, and start living your life, not someone else's version of what it should be.
Allowing yourself the time to put pen to paper answering these questions will make all the difference, now and in your future.  Have fun playing with it – dream, create, enjoy!
P.S. And ask for help when you need it.  Our monthly mindset coaching group Inner Connection might be just the thing to keep you on track – a combination of new techniques and perspectives, accountability, deep level head trash clearing, and a safe space to ask "those" questions.  http://www.growingcontent.com.au/gcic-intro/