"Working with Sue has given me a new lease on life and direction I didn't have before.  I found myself well and truly miserable with nowhere to turn and having no support I felt hopeless.  Talking to Sue and adopting Sue's techniques has been amazingly life-changing giving me some personal power and control over my life and emotions. " Trish Hale

Which of these options below best describe your situation?
You are already achieving well, but know you can reach even higher levels of success and personal satisfaction.
You know you don't have to be sick to get better.
There is a sense something is missing. You suspect, or know, that the only thing holding you back is you.
Or is it that you know what to do, or perhaps aren't sure, but you do know you have to be doing something differently? Somehow 'stuff' has been getting in the way? You allowed yourself to get 'busy', you procrastinated or you let other people's needs come before yours, again?
You've gone missing in action – you've lost the "I" in your LFE?
Any which way, now you've had enough, you're really ready to make changes claim your life back. Ready to Let Go And Grow in 3 powerful stages: Clarity, Confidence, Motivation. Your life is too short not to gain that peace of mind and happiness, isn't it?
Instead of struggling with goals not achieved or procrastination, you'll have the HUGE advantage of working with a Mindset Coach. That means when 'stuff' or head trash comes up, as it does in everyone's life, you'll simply blast it out of the way or shrink it to size with an NLP process or two. That's what 'smoothing your path' is all about. (N.L.P = Neuro Linguistic Programming)
The next step is to book your 1 hour Success Map session.  We'll clarify & measure where you are across your whole life (everything impacts on everything else), identify the focus area which will create the shifts, and map out your path of action. To arrange this time to meet, available by telephone or in a coffee shop near you (if in Brisbane!), email info@growingcontent.com.au with Success Map as the subject.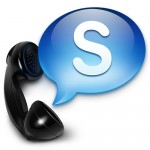 Don't worry if you don't live in Brisbane, we can 'meet' by telephone or Skype globally.
As at 26 November 2016 the promotional price is $195. If you have a special offer card or have been referred to me, please advise at the time of booking to lock in your special price.
Below are a few comments from clients…
"In different difficult situations that life throws up I think of what I learnt with Sue and it really makes a difference.  In twelve months coaching with Sue Lester I've gone from being unhappy, lonely and stressed with my business to selling the business and designing my dream lifestyle with my new life partner. I feel so much more confident in myself and know I have the tools to deal with any relationship or other issues that come up along the way.  My life is now just how I want it!"
Ros
"What started out as help with managing anxiety grew into something so much bigger than I could have ever imagined or wished for. In a relatively short space of time you helped me understand my anxiety, my trigger points and how to deal with them. You gave me tools and taught me thought processes to manage this and reduce my anxiety to almost non-existent.
Our journey continued as you mentored me through the stresses of work, gave me tools and processes to improve in all of those areas that I didn't enjoy about work (managing difficult people jumps to mind!). Along the way you also had advice for me about my children, dealing with a change of schools and provided games to play with them to really find out what was going on in their beautiful minds.
The best thing about our sessions was that it made me STOP! To stop and reflect on everything in my life – what I was enjoying, what I passionate about and tweaks I needed to make when things weren't quite so perfect! In this day and age of "go go go", I never realised the huge benefit of stopping to reflect and spending time on ME. I left each session feeling a sense of accomplishment, refreshed and energised. Thank-you so much Sue for sharing your insights and guidance."
Karen, 2016
"I'm cycling 3x a week – last week I did almost 50km and get at least 1-2 swims each week, I give myself rest days on Wednesday and Sunday, and a nanna nap whenever I need one! I'm on a roll and the company books are now up to date.  I'm sleeping better, I'm taking care of myself and putting myself first, the rest just seems to be falling into place!   Much love and gratitude for all the support you have given me in the past few years, it has been greatly appreciated not only by me, but my whole family. Your guidance and teachings have taught me to be a more peaceful and balanced person. Many thanks for everything."
Pauline Sinclair
"Having recently completed the Internal Image Makeover I wanted to say a big thankyou. I felt totally supported throughout the process and found the experience "rejuvenating"! As you know, I am about to take on some business challenges that will transform both my business and myself. The Internal Image Makeover was just what I needed to launch into 2014."
Shirley Farrell, Principle Consultant, HR Management Services.
[hr]
"With so much going on in life, getting clarity and focus was extremely difficult and then Growing Content came along. The Head Transition coaches at Growing Content have kept me focused for over 12 months now and both my business and personal life have not been better. The ability to have that person to keep me accountable has been amazing. Anybody thinking of working with Growing Content, I can highly recommend them."
Nathan McDonald, Chief Instructor, Black Belt Business 
[hr]
"When I first met Sue I knew she was the type of person I could trust, and rely on to give me unbiased personal and business advice. Sue has a great way of making you look at life from a bird's eye perspective, which is really important – especially if you find you are a bit "side tracked" in life. I'm glad I have someone like Sue to guide me through it all. I know I'm still in my early stages of becoming the person I want to be, but I know that when I succeed Sue will definitely have played a big part in helping me achieve my goals. If you want to know more about Sue and what she has to offer to you, feel free to call me anytime on 0418 708 454, you won't look back."
James Hay, Fused Airconditioning 
[hr]
"Thank you so much, Sue for everything you have given me. I feel in a lot more of an empowered place now than back when I started with you and I think the best bit for me was getting rid of those dis-empowering beliefs that I held. The world seems like an amazing place for me now, full of opportunity, whatever my future holds.  The tools you have given me will be invaluable as I progress on my path I'm sure."
With my sincerest gratitude, Caitlin (NZ)
[hr]
" I was feeling as though a lifetime of negative learnings and emotions were preventing me from reaching my goal. During the first three sessions with Sue Lester we removed the force of negativity and enabled calm, positive, realistic thoughts. The ability to dissolve old buried emotions, influences and feelings was very powerful. I now have a feeling of lightness and positivity to move forward and achieve goals." Name not for publication.
[hr]
"I was feeling trapped in my situation. During the sessions I addressed the issues why I cannot act on the situation. The end result is having goals towards getting my desired outcome." Julia D.
[hr]
"I was not knowing my purpose, full of self-doubt. I worked on clearing anger, sadness and fear. I now feel relaxed and ready to experience the changes in being, doing and having as I take the next steps on my journey." Lesley
[hr]
Appointments:
Appreciating your busy life and numerous commitments, coaching sessions are generally conducted by telephone to maximise your convenience and reduce your time sitting in traffic.
Available via Skype Worldwide  Tuesdays – Fridays 8 a.m. – 7 p.m. (Brisbane Australia time)
Your life is NOW, not tomorrow. Why not enjoy it now! Ph 61 7 3103 2679 or 0428 128 679.
(Or if it's an uncivilised hour, email info@growingcontent.com.au )
[hr]
Introducing Sue Lester, your Head Transition Coach. – Read more